This is part of our Ecuador Expats Series.

Update: Since submitting this article, David and Robin have left Ecuador and are now back in Canada.
We're Leaving Ecuador After 1.5 Years (Here's Why)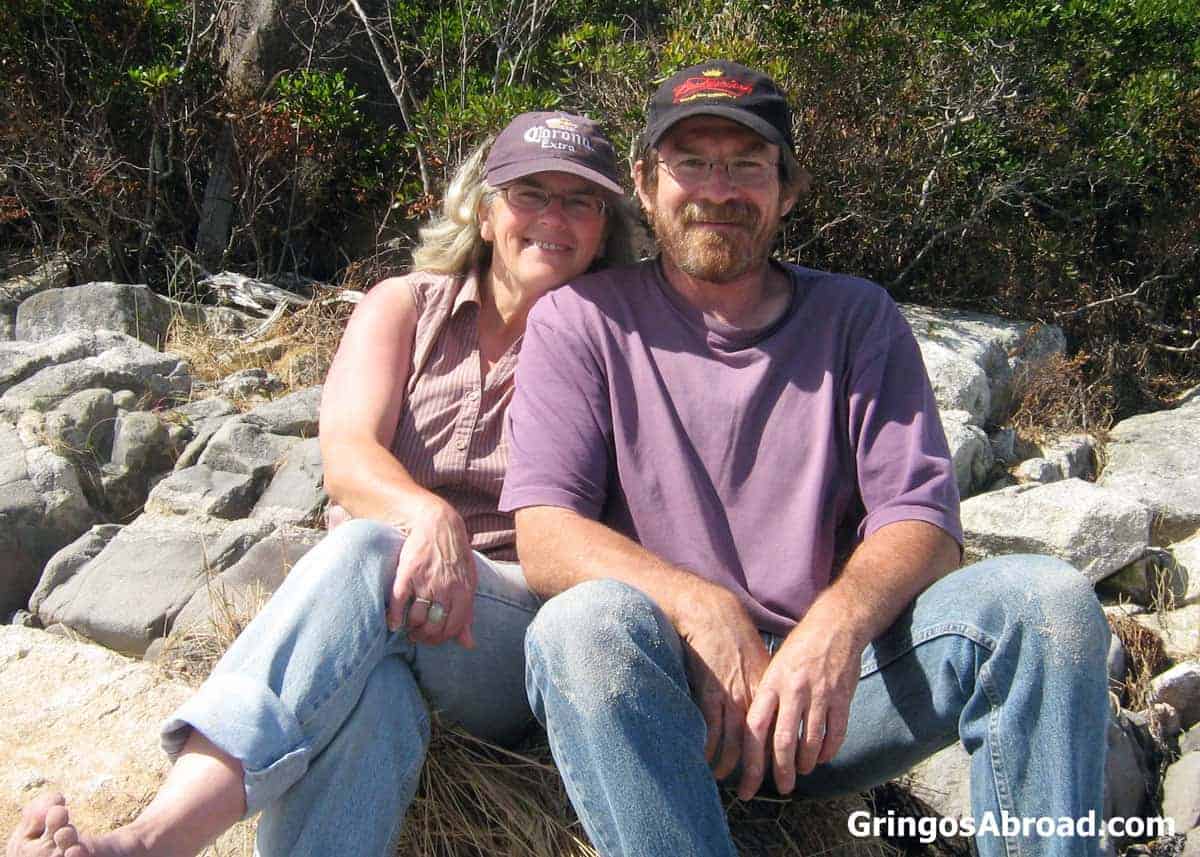 David and Robin Zinck
Video of Vilcabamba, Ecuador
Where are you currently living?
We are Robin and Dave Zinck, a semi-retired couple originally from Nova Scotia, on the east coast of Canada.
We live in the small, southern city of Loja, nestled in the Cuxibamba Valley. The elevation is about 7,000 feet, providing us with an almost perfect climate. We've lived here for 7 months.
What's Your Story?
We started our Ecuador adventures on January 2nd, 2016, in the village of San Jacinto on the central coast, located between Bahia de Caraquez and Manta.
We moved south to the small fishing town of Puerto Lopez soon after and stayed there until our experience with the April earthquake.
Our apartment was unlivable after the quake. We found temporary lodging with our neighbors – thanks, Veronica and Alex! After several sleepless nights, two large aftershocks, and seeing people sleeping in the streets, afraid their houses might collapse, we decided to move away.
We moved to Girón, another small town, located in the Andes just south of Cuenca in the Yunguilla Valley. We loved Girón – the friendly people and the fantastic scenery.
We visited El Chorro waterfalls, Laguna de Busa, hiked on the many backroads around town, and experienced a 3-week party during the Festival of the Bulls.
After 6 months of exploring the area, with frequent visits to Cuenca, we decided to check out Loja, liked what we saw, and moved again.
When and where did you get the idea of living in Ecuador?
We got the idea of moving to Ecuador after reading an article in Readers Digest magazine. After many months of research, we sold our house and moved.
We needed a change. We were tired of the endless winters in Nova Scotia, wanted to semi-retire, and we were long overdue for an adventure.
After living in Ecuador for about a year and a half, we've decided to move back to Canada. We will be driving our old camper-van across the country to settle on Vancouver Island where the winters are tolerable. Our decision was mixed – I wanted to stay, Robin was not happy.
How's your Spanish?
My Spanish is coming along OK – Robin not so much. I still have a very difficult time understanding – I think my most used phrase is "no entiendo" (I don't understand), followed by "habla mas despacio, por favor" (talk slower please).
Ecuadorians are mostly great people and are patient with us, but not being able to have a normal conversation is the biggest drawback for us. I do know enough to make myself understood in most situations – but only if I have the time to think about what I want to say.
We studied before we arrived, but obviously not enough. Unless you plan to be among only people who speak your language, and not associate with Spanish-speaking locals, my advice is to reach a conversational level before moving here.
It will make your experience so much more enjoyable.
We think it is of the utmost importance to learn the language of the country in which you're going to live. If you don't, you'll feel as we do – isolated – making good friends only with other English speaking people, few of whom are Ecuadorian.
We meet so many interesting people on our walks through the countryside and would just love to ask them questions – to learn more about them and their way of life – to have normal conversations.
More reading: The Best Book to Learn Spanish (Reader's Choice)
Learn more about the beaches in Ecuador.
How do you make your living?
We receive a small pension and have savings. I work online, writing articles, and we both work on our blogs and Facebook pages (links to both at top of post) to keep us occupied.
How's the cost of living in Ecuador?
The cost of living here is much lower than in Nova Scotia. We live comfortably on less than $1000 per month – not including travel and adventure expenses, which are reasonably priced.
The cost of living is more or less what we expected. Imported items, such as North American ketchup and peanut butter, imported liquor, etc., are surprisingly costly. We simply buy local products and save.
The almost perfect climate of Andean towns such as Girón and Loja negates the need for heat or air conditioning. Electricity, propane, and water bills are very low. Rent is less than half of what we'd pay in small-town Nova Scotia for a comparable house or apartment.
What do you love about Ecuador?
We love the friendly people, the climate, the scenery, and the fresh fruit and veggies that are available year-round.
Transportation is great and cheap, although mountain bus rides can be kind of scary by times.
We love the many year-round adventures available, along with the countless cultural events. We can't get enough of some of the local foods such as "chivo al hueco" (goat-in-the-hole), repe (green banana soup) and hornado (whole pig roasted over pure charcoal). Did I mention the scenery?
Why did you decide to leave Ecuador?
Yes, there are differences. I suppose we should mention the negative side of living in Ecuador – and some of the reasons we are leaving…
Language. This is numero uno. It would take us a long time to get to a conversational level in Spanish – to be able to make good Ecuadorian friends, to joke and laugh at parties. We try, we really do, but it's simply impossible at this point.
We miss our freedom. Living behind bars and concrete walls strung with electrified wires is not our lifestyle. We're used to living in a farmhouse with lots of outdoor space, leaving the doors unlocked through the day. While we have never had any problems, we are so obviously foreigners, assumed to be rich, and could be targeted for thieves. Security is unavoidable here.
We really miss camping, campfires, and fishing. There are surprisingly few easily accessible lakes, and campgrounds are rare. There are several trout lakes high up in the mountains, but we haven't found any nearby trout brooks, rivers, or lakes for fishing. Backcountry hiking and camping are possible in some places such as national parks.
We miss our families and friends too. We did plan on yearly visits if we stayed – you need to budget for this before moving. You will miss them!
Ecuador Resources We've Used
We used several resources for our research before making our decision to move. We checked it out through reading blogs – Gringos Abroad our favorite – and joined several Facebook groups where we read many posts about life in Ecuador.
We also bought a few books, and read online newspaper articles, etc.
Final Thoughts
We've had many great experiences in Ecuador, including:
horseback riding in the mountains near Vilcabamba
the flowering of the Guayacan trees in Mangahurco
a boat trip to Isla de la Plata close to Puerto Lopez
the 1st Festival of the Arts in Loja
Carnaval
partying in Montanita, and much more.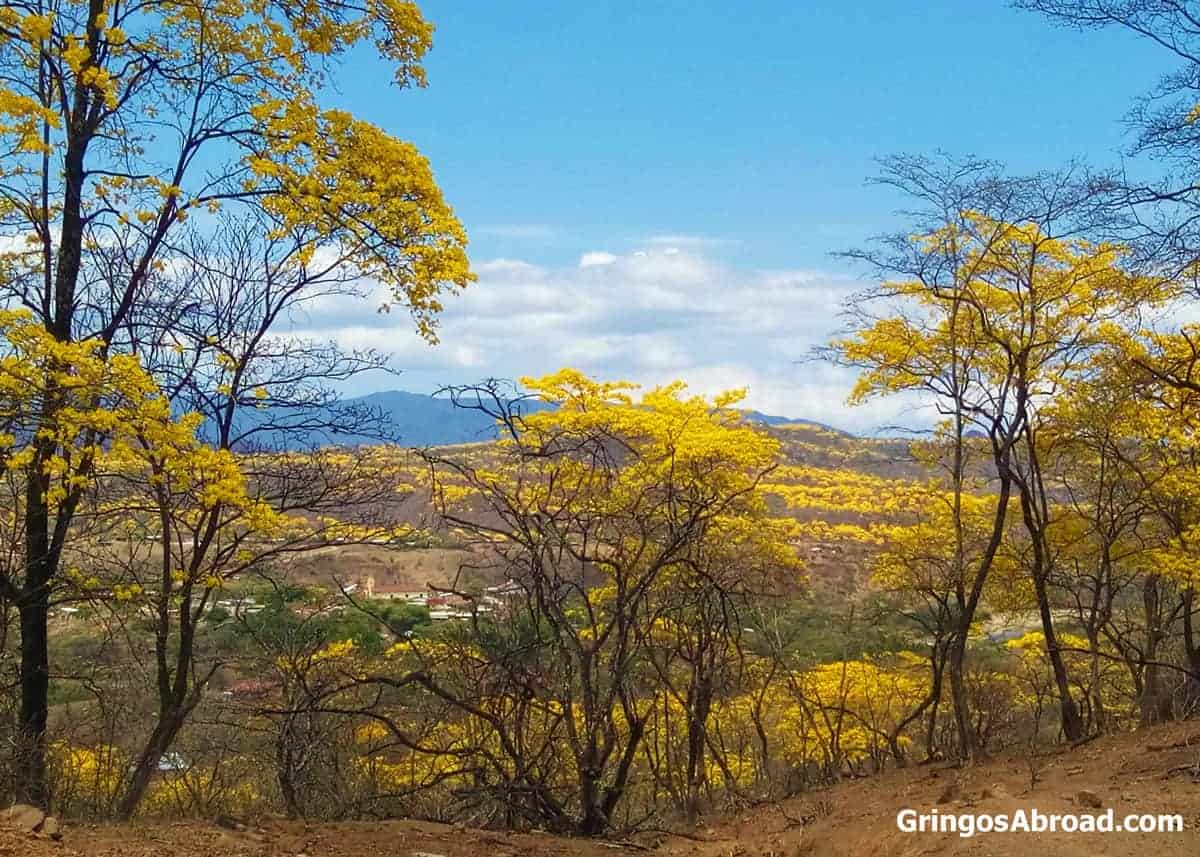 We've met a lot of great Ecuadorians – as well as other gringos. Our point of view has changed – we now know how immigrants feel, especially ones struggling with a different language. We'll look at people who have moved to Canada from other countries differently now.
We have only one regret with our decision to live in Ecuador – we didn't get to explore the entire country…
---
Your Turn
Have a question for Dave and Robin – about living in Ecuador or why they are leaving Ecuador? Join them in the comments!
About the Author
Latest Posts
Hi, I'm Bryan Haines. And I'm a co-founder of Storyteller.Travel. I'm a traveler and photographer.
I also blog about photography on Storyteller Tech.